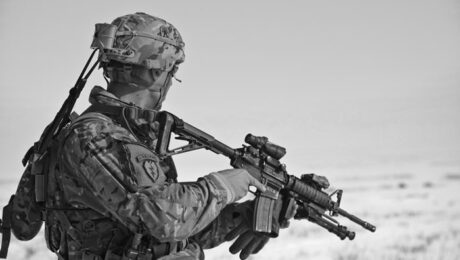 Maryland, May 7, 2021 – JASINT Consulting and Technologies is pleased to announce that it was awarded on May 3, 2021, a recompete of a contract to provide Information Technology Services to the US Army Western Regional Training Center (WRTC) operations.
With this win, JASINT will maintain and strengthen our expert technical expertise and support to the Army's Western Regional Training Center in Ogden, Utah. This single-award contract has a total contract value of $2.7M over the next five years. The work will be performed at the site in Ogden Utah.
"We are honored that the Army has continued their trust in us to provide the critical technical and management expertise needed to provide key support to our nation's warfighters," stated Mr. Rodney Williams, JASINT's President and CEO.
JASINT Consulting and Technologies is a certified 8a, SDVOSB headquartered in Columbia, MD. Since 2007, JASINT has provided expertise in Systems Engineering, Cybersecurity Engineering, and Operations Management to the federal government.
Contact Info:
JASINT Consulting and Technologies, LLC.
9730 Patuxent Woods Drive, Suite 500
Columbia, Maryland 21046
www.jasint.com
info@jasint.com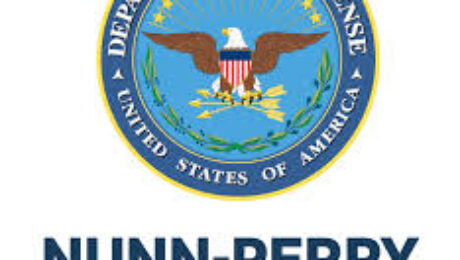 Columbia, Maryland, August 29, 2017 – JASINT Consulting and Technologies, LLC (JASINT) and its mentor, Enlightened, Inc., has been awarded the highly coveted Nunn-Perry Award by the Department of Defense (DoD). This award recognizes outstanding Mentor-Protégé teams participating in the DoD Mentor-Protégé program.
"It is an extraordinary honor to have been selected for this award in the first year of our Mentor-Protégé agreement with Enlightened. I am thankful for the team coming together to make this happen – NGA, our Mentor Enlightened, and the good folks at JASINT – and for proving once again that Together We Can," stated Mr. Rodney C. Williams, Sr., JASINT's CEO and President.
JASINT and Enlightened completed their first year of the Mentor-Protégé agreement sponsored by the National Geospatial-Intelligence Agency (NGA) in September 2016. Under this agreement, Enlightened has provided JASINT with technical enhancements to JASINT's infrastructure, technology transfers, enhanced business infrastructure, and training. As part of the Mentor-Protégé agreement, Enlightened helped JASINT to stand-up and implement JASINT's Cybersecurity Integration Lab to train staff in the latest cybersecurity tools and techniques and provide a demonstration space to work with current and potential DoD/IC clients on customized and innovative technology projects.
During this period, JASINT doubled in size, and the business relationship allowed JASINT to provide expanded resources, capabilities, and technologies to support the Intelligence Community and the Warfighter in their efforts to safeguard national security interests.
"It is such an honor for the Enlightened and JASINT mentor-protégé team to receive the 2016 Nunn-Perry Award. JASINT is an innovative firm that operates with integrity and commitment. We are so proud of JASINT's achievements and dedication to the mentor protégé program and are eager to support their continued growth and development," said Antwanye Ford, President and CEO of Enlightened, Inc.
JASINT Consulting and Technologies, LLC is an 8a-certified, SDVO small business headquartered in Columbia, MD. Since 2005, JASINT has provided expertise in network security, information assurance, cross domain solutions, and systems integration to the federal government and Fortune 500 companies.
Contact Info:
JASINT Consulting and Technologies, LLC
9730 Patuxent Woods, Suite 500
Columbia, Maryland 21045
(443) 813.2854
alicavoli@jasint.com
JASINT.com