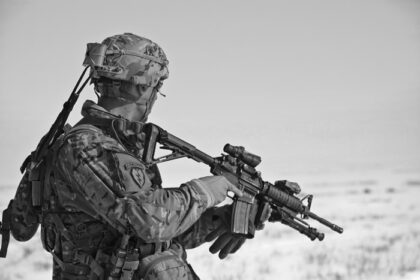 Maryland, May 7, 2021 – JASINT Consulting and Technologies is pleased to announce that it was awarded on May 3, 2021, a recompete of a contract to provide Information Technology Services to the US Army Western Regional Training Center (WRTC) operations.
With this win, JASINT will maintain and strengthen our expert technical expertise and support to the Army's Western Regional Training Center in Ogden, Utah. This single-award contract has a total contract value of $2.7M over the next five years. The work will be performed at the site in Ogden Utah.
"We are honored that the Army has continued their trust in us to provide the critical technical and management expertise needed to provide key support to our nation's warfighters," stated Mr. Rodney Williams, JASINT's President and CEO.
JASINT Consulting and Technologies is a certified 8a, SDVOSB headquartered in Columbia, MD. Since 2007, JASINT has provided expertise in Systems Engineering, Cybersecurity Engineering, and Operations Management to the federal government.
Contact Info:
JASINT Consulting and Technologies, LLC.
9730 Patuxent Woods Drive, Suite 500
Columbia, Maryland 21046
www.jasint.com
info@jasint.com